Cantabile Youth Singers and Players
Elizabeth Verderosa, Director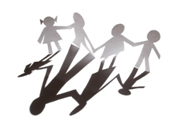 Repertoire and Performances
CYSP performers rehearse at the Bound Brook Presbyterian Church on Saturdays from 9:15 to 10:30 a.m. in the fall (September – December) preparing music to be performed in concert. CYSP concerts are planned for Saturday, November 20, 2010 and Saturday, April 2, 2011. CYSP also will also perform outreach concerts for senior citizens at local nursing homes and assisted living facilities.
Music Director
Elizabeth Verderosa is the CYSP music director. A music educator at the Kennedy Park elementary school, Ms. Verderosa sings with Cantabile Chamber Chorale and the Rutgers Collegium Musicum and is a mezzo soprano soloist. Her excellent programming and teaching methods are well recognized and her enthusiasm and love for teaching children make rehearsals a fun and exciting experience.
Tuition Fees
Tuition for the 10-week program is $75, and it includes music purchase. A 50% discount is available for a sibling who joins CYSP.
Requirements
Auditions are not required to join CYSP. Young people in grades 2 through 8 who sing and/or play instruments are welcome to join. Students will learn healthy singing techniques and choral singing concepts. CYSP seeks young musicians who have the desire, discipline, concentration and dedication to fulfill the rigorous demands of performing.
How do people sign up?
For information about the program please contact732-560-7132 or info@cantabilechamberchorale.org to schedule an interview and receive an application form. The interview is an opportunity to meet the director and ask questions.