2013-2014 Season
We are excited to be presenting our 26th season celebrating composers and music which draw upon our rich, diverse repertoire while continuing to celebrate our commitment to perform new and underperformed music.
AN EVENING OF MUSIC BY ERIC EWAZEN
The Juilliard School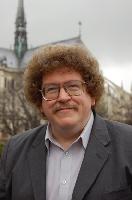 We're leading off our 26th season with an appearance at The Juilliard School on Oct. 26, 2013 where we will perform our most recent commissioned piece, "Second April" by Eric Ewazen. Other performers featured on this all-Ewazen program are pianist Maria Rojas and duo-pianists Eleanor Nelson and Karen Baer.
Saturday, October 26, 2013 at 6:00 pm
The Juilliard School
60 Lincoln Center Plaza, New York, NY
(pictured: Eric Ewazen)
Harmony of Two Cultures
December 7, 2013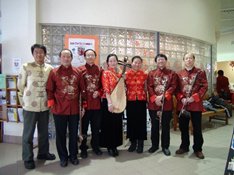 Cantabile is joined by special guest artists Zizhu Ensemble who will perform their traditional Chinese instruments and music. The program will include works by Benjamin Britten, W.A. Mozart, Eric Whitacre, Chen Yi, and CHIEN, Nan-Chang.


Saturday, December 7, 2013 at 7:30 pm
Christ United Methodist Church
485 Hoes Lane, Piscataway, NJ
More Information Purchase Tickets
(pictured: Zizhu Ensemble)
Spring Concert
April 26, 2014
The 2013-2014 season comes to a close in a concert celebrating composers and music which draw upon our rich, diverse repertoire while continuing to celebrate our commitment to perform new and underperformed music.

Saturday, April 26, 2014 at 7:30 pm
Christ United Methodist Church
485 Hoes Lane, Piscataway, NJ